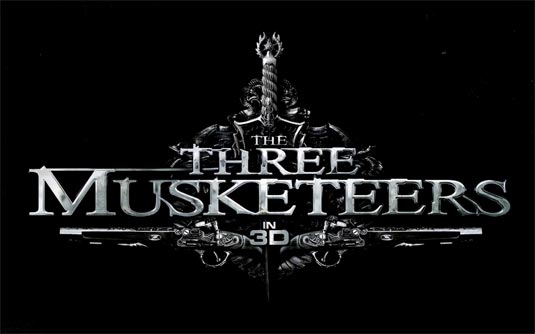 The first poster from the upcoming adaptation of Alexandre Dumas' classic The Three Musketeers have appeared online.
The film, written by Paul W.S. Anderson and Andrew Davies, tells the story of a young man who leaves home to become a member of the fighting force of the French king's royal household. Along the way, he makes friends with three of the force's best – and most disgraced – members: Athos, Porthos and Aramis, whose creed of friendship is "All for one and one for all!"
Opening in 3D on April 15, 2011, the action adventure is directed by Paul W.S. Anderson and  stars Mads Mikkelsen, Logan Lerman, Matthew Macfadyen, Ray Stevenson, Luke Evans, Christoph Waltz, Milla Jovovich, Juno Temple, Orlando Bloom and James Corden.