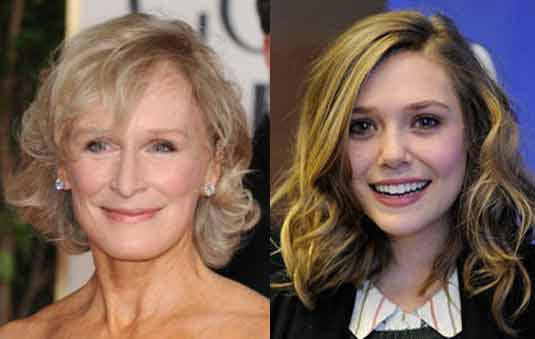 Therese Raquin, novel and play by Emile Zola, has been adaptated numerous times in the past. But it's time for a new adaptation, I guess.
Great Albert Nobbs star Glenn Close and Martha Marcy May Marlene breakout Elizabeth Olsen will star in this Charlie Stratton's directorial debut who also wrote the screenplay.
Set in Paris, the movie follows young Therese (Olsen), who is trapped in a loveless marriage forced by her aunt, Madame Raquin (Close) to her sickly cousin Camille.
Therese soon becomes obsessed with her husband's friend Laurent and their animal passion for each other soon compels the lovers to commit a crime that will haunt them forever.
The movie which is set to shoot in the spring has already been described as a dark, erotic thriller.
It's interesting that Close has been attached to the project for years. But the role of Laurent has yet to be cast. Who will be the lucky guy? Stay with us and we'll soon have more information.