'Horton Hears a Who' Remains Top Movie In U.S.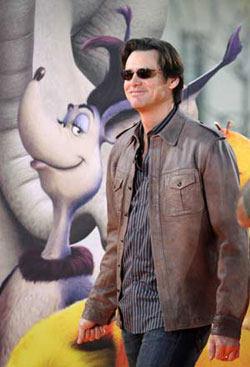 20th Century Fox's animated adaptation of Dr Seuss' beloved children's book retained the top spot at the box office for a second weekend in North America, preliminary figures released Sunday showed. "Dr Seuss' Horton Hears a Who" took in about 25.1 million dollars in U.S. and Canadian theaters this weekend, pushing its total ticket sales to about 86.5 million dollars over two weeks, according to Los Angeles-based box office tracking firm Media By Numbers.
Meanwhile, three new releases debuted in the number two, three and four spots respectively at the box office this week.
"Tyler Perry's Meet The Browns" from Lions gate nailed the number two spot, as the family comedy about an inner city single mother struggling to keep her kids off the street sold a projected20 million dollars over the three-day period.
The 20th Century Fox thriller "Shutter" barely nudged out Paramount's comedy "Drillbit Taylor" for the number three spot. The film opened with 10.7 million dollars, closely followed by "Drillbit" with 10.2 million dollars.
Rounding out the top 5 movies was last week's No. 2 "10,000 BC." The prehistoric adventure-action took in 8.7 million dollars this weekend and has grossed a total of 76.1 million dollars over three weeks in release.
Hollywood's overall ticket sales in its domestic market fell about 16.6 percent on the year-to-year basis to 112 millions dollars this weekend, after the movie industry saw a 8.5-percent increase in its business last weekend, mostly bolstered by the performance of "Dr Seuss' Horton Hears a Who."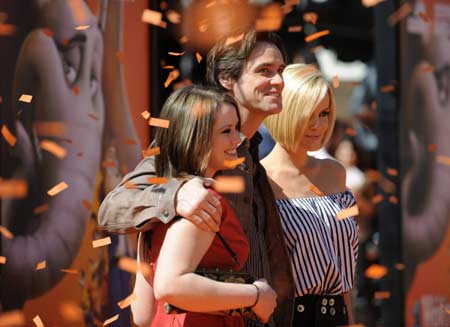 Cast member Jim Carrey (C) with daughter Jane (L) and actress Jenny McCarthy attend the premiere of the film "Horton Hears a Who!" in Los Angeles March 8, 2008.