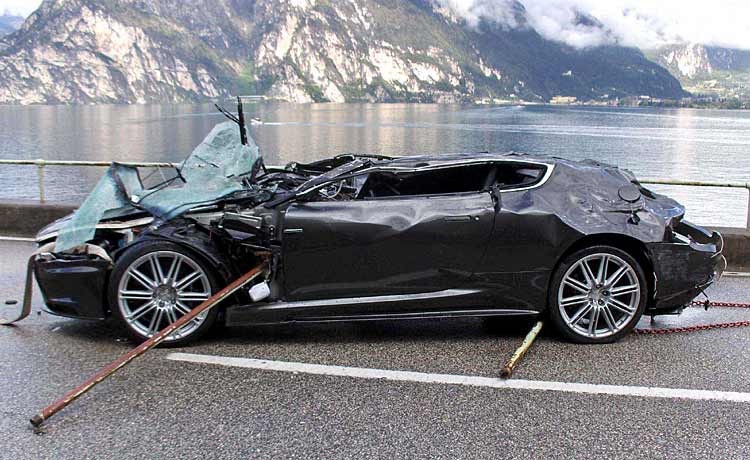 The car being used in the latest James Bond film plunged into a lake in northern Italy while being driven to the set.
Producers say the driver of the Aston Martin (Fraser Dunn) was taken to a hospital with minor injuries. They say James Bond's iconic car was being delivered to the filming unit in heavy rain on Saturday morning when it went off the road and plunged into Lake Garda.
Teacher Ben Appleby, who lives near the scene, said: "The car was travelling very fast on an extremely narrow and bendy road. It's a dangerous stretch so it's not surprising something happened."
Italian state TV has shown footage of the smashed, black car being hoisted out of the water.
"Quantum of Solace" is the newest film in the 007 series. It stars Daniel Craig and is due for release later this year.
Watch the videos from northern Italy after jump
[youtube]http://www.youtube.com/watch?v=dm2p5Z2eJJo[/youtube]
[youtube]http://www.youtube.com/watch?v=BsBd9tPK4uE[/youtube]