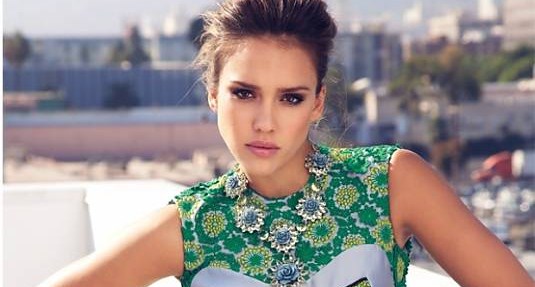 Jessica Alba as an astronaut in a project titled Weightless? Sure, why not? Let's just hope that negotiations with Myriad Pictures will work out just fine for the pretty actress who's already set to reprise her roles in Sin City 2 and Machete Kills. What's also interesting about the whole thing is that Monster's Ball scribe Milo Addica is making his directorial debut with this project, so yes – this definitely sounds promising!
So, at this moment we know that Weightless is an original screenplay from Milo Addica which is set in the near-future and will tell us the story of a female astronaut named Maysie Overall, who has dreamt of exploring outer space her whole life.
Thanks to Comingsoon we know the rest of the story:
Just as she is about to fulfill her life-long dream, Maysie is unwittingly the cause of a tragic, fatal motorcycle accident. Rather than risk losing the opportunity to join the space shuttle's next mission, she chooses to ignore her conscience and flees the scene of the accident.

Following the space shuttle's successful flight, an unexpected mechanical failure causes the shuttle to crash on re-entry to earth. Maysie miraculously survives the crash. Once on the road to recovery, Maysie's survival against the odds begins to needle her conscience and leads her to re-visit the scene of the fatal motorbike accident.

Riddled with guilt, she cautiously reaches out to the victim's family and meets the motorcycle rider's brother, who is also a local police officer. Maysie then forms a unique bond with the victim's brother that quickly evolves into a steamy affair. Maysie begins to find it impossible to suppress her deep-seeded feelings of guilt and keep the truth hidden that will ultimately set them both free.
Myriad Pictures is pre-selling the film at Berlin, while Kirk D'Amico will produce the project with Steve Norris along with Apollo Productions and its partners Pinewood Studios and vfx house Double Negative.
Stay tuned for more updates on Weightless!