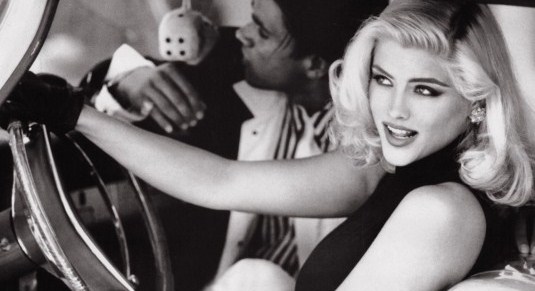 Anna Nicole Smith biopic is coming! I'm sure you're going to love the news – Mary Harron, lady responsible for that American Psycho pic, is all set to direct The Anna Nicole Smith Story! And, in case you're still not familiar with the latest updates, I will right here inform you that one pretty face is already set to star as the lead – Agnes Bruckner. Already sounds promising, don't you think?
Written by John Rice and Joe Batteer, the movie is based on the true life story of Vicky Lynn Hogan, a pretty but plain girl growing up in a small Texas town who transforms herself into Anna Nicole Smith, became a Playboy centerfold and Guess model before passing away in 2007.
Lifetime Studio stands behind the project, and as I mentioned above – they definitely look serious about the whole thing.
Especially now when Harron has signed on to direct it!
On the other hand, the rest of the cast looks pretty cool, too. We have Martin Landau who has signed on to star as Smith's husband – J. Howard Marshall, while Virgina Madsen will come on board to play Smith's mother.
As for Harron, let us just add that she also co-wrote and helmed the 2005 biopic The Notorious Bettie Page. In other words – she's a perfect director for The Anna Nicole Smith Story!
Anyone excited about this one?