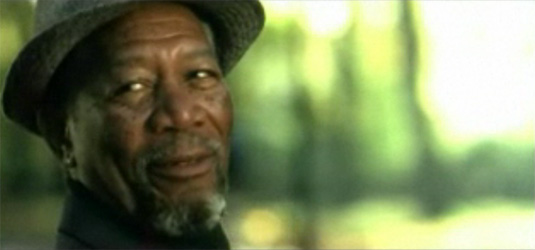 Today we have an international trailer for a crime movie coming out – "The Code," which stars Morgan Freeman, Antonio Banderas, Radha Mitchell, Robert Forster, Tom Hardy and Rade Serbedzija. "The Code" is US working title but the movie is also known as "Thick as Thieves"
A veteran thief recruits a younger crook to help him pull off one final job in order to repay his debt to the Russian mob. Mitchell plays a temptress whose romantic liaison with a thief (Banderas) threatens to come between him and his partner in crime, her godfather (Freeman).
"The Code," written by Ted Humphrey is directed by Mimi Leder, the woman behind such films as "The Peacemaker," "Deep Impact" and "Pay It Forward." Her new movie has already been picked by Millennium Films, but has yet to set a release date.