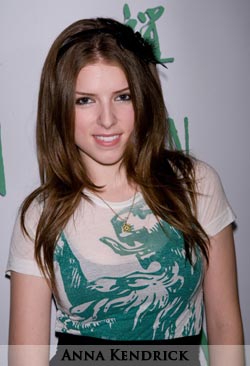 Casey Ray, a beauty salon owner from St. Louis found a copy of the "New Moon" script along with another script for a film entitled "Memoirs" in a waste paper bin, reports The AP.
And rather than leak the film's plot to fans of the "Twilight" series, Ray has been praised by the film's studio Summit Entertainment for her honesty after she came forward with the scripts.
It is still unclear how the two scripts could end up in the trash on the first place although it is reported that Anna Kendrick, who plays Jessica in the "Twilight" series, is filming a movie "Up in the Air" in St. Louis, and the two scripts were found outside the hotel where "Air" star George Clooney and other actors are staying. In Kendrick's defense, her rep insisted that the actress would never leave the script laying around, nor would she dump them in the trash.
Details of New Moon, based on the novel by Stephenie Meyer, have been kept heavily under wraps to ensure that fans are still surprised by what aspects of the storyline have been included.
Set for November 20 U.S. release,"The Twilight Saga's New Moon" will be directed by Chris Weitz (The Golden Compass) using the script penned by "Twilight" screenwriter Melissa Rosenberg. Starring Kristen Stewart, Robert Pattinson, Taylor Lautner, Ashley Greene, Peter Facinelli, Elizabeth Reaser, Kellan Lutz, and Nikki Reed.
Hear how Ray found the scripts, and what Summit Entertainment is doing to get them back: