Noomi Rapace had some great performance as Lisbeth Salander in the Swedish version of The Girl With the Dragon Tattoo, and that's just one of the reasons why we're writing about her so often.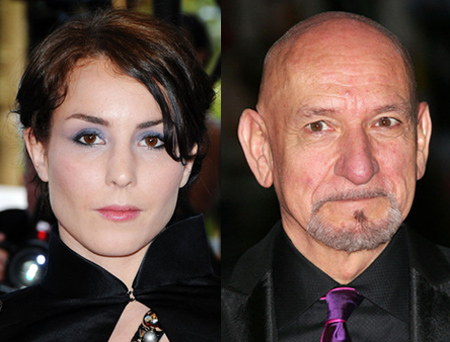 She will make her English-language debut in Sherlock Holmes 2, and she's in talks for Mission: Impossible reboot, the Alien prequels, as well as that Hansel and Gretel project, that we already wrote about.
But, today, we're here to report that she's joining another project, titled The Last Voyage of Demeter, where she's going to have some good company, because another star attached to this project is Ben Kingsley.
Director Stefan Ruzowitzky is in charge for this project, with a script by Bragi Schut Jr. The story based on a chapter in Bram Stoker's "Dracula" describes the arrival of the vampire count in England on a cargo ship that has crashed into the rocks at Whitby with no crew and the dead captain lashed to the steering wheel.
Stoker tells the story via the captain's log of the voyage, which begins in Bulgaria and becomes increasingly disjointed as members of the crew disappear.
At this moment, still no word who Kingsley would play.
Rapace, on the other hand, would play a stowaway on the boat.
The production is still on the lookout for a lead actor, and with every new detail about this, we'll be back!