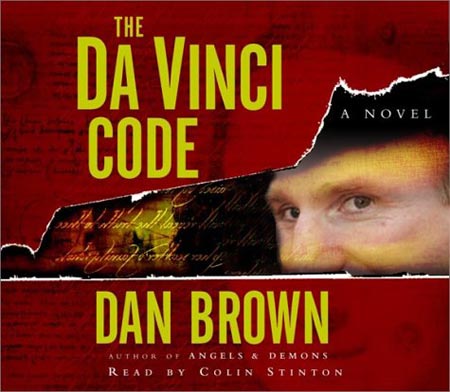 Author Dan Brown ("Angels & Demons", "Da Vinci Code") and Doubleday Publishing have announced that the next installment of the Da Vinci Code series, "The Lost Symbol."
No plot details were announced but the novel was in production under the title "The Solomon Key," again features the fictional, mystery-solving Harvard symbologist Robert Langdon and will reportedly focus on the mysterious Freemasons.
Five million copies of "The Lost Symbol" will be printed — the largest first print run in the history of Random House and will hit bookshelves on September 15th later this year.
In statement Brown said:
"This novel has been a strange and wonderful journey. Weaving five years of research into the story's 12-hour time frame was an exhilarating challenge. Robert Langdon's life clearly moves a lot faster than mine."
"Da Vinci Code" appeared in theaters in 2006 and went on to earn over $750 million in worldwide ticket sales on a budget of $125 million. Part of the film's success was the popularity of the book and the controversy that came with the topic. "Angels & Demons" stars Tom Hanks as Langdon, brought in to investigate threats against the Vatican. The movie premieres May 15.
You can read the official book announcement at Dan Brown's official website.