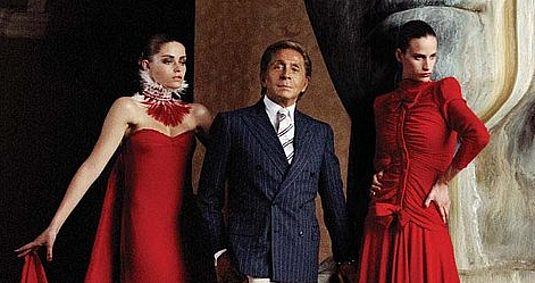 Today, we have brand new poster from the documentary movie "Valentino: The Last Emperor."
A portrait of Valentino Garavani, the man behind the legendary couture label Valentino. Here, we focus on the period between Valentino's seventieth birthday and his final couture show as well as his significant contributions to the field of fashion. However, at the center is a love story: the fifty-year relationship between Valentino Clemente Ludovico Garavani and Giancarlo Giammetti, his business partner, lover, best friend and confidante.
"We managed to capture the truly great moments. One thing I found in the Valentino story is that it is an inspirational story about a self-made empire.Valentino is the last true couturier and one of the great success stories of our time.

He is a born dreamer, who let us in on his creative process and also let us in on the life he built around him to sustain this process. He was one the first designers to make himself the inspirational figure at the center of the story he was telling. He lives as lavishly as his clients and set a standard for the industry,"
Director Matt Tynauer says.