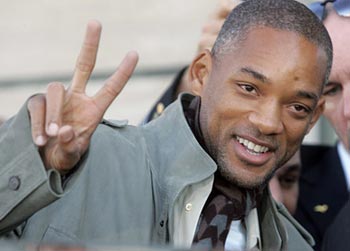 Will Smith, the Fresh Prince of Bel-Air, will star in "The Last Pharaoh," a historical epic from Braveheart screenwriter Randall Wallace, Variety reports.
The script is being written as a vehicle for Will Smith, who is the one that brought the story to Wallace, and has been interested in playing the pharaoh for quite a while. As well, it is worth noting that Wallace is the third screenwriter to be brought onto the project at Smith's Overbrook Entertainment. The original script was written by "Devil in a Blue Dress" scribe Carl Franklin, with "Never Back Down" writer Chris Hauty being brought in to do some polishing earlier this year.
"Last Pharaoh" is said to resolve around the battle between Taharqa, a member of Egypt's 25th dynasty, and Esarhaddon, Assyrian leader who seeks to invade Egypt. The war between the two ignited in 677 B.C. and lasted even until the death of Esarhaddon. Though this epic drama project is entitled "Last Pharaoh", Taharqa was not the last Pharaoh of Egypt. In reality, the last Pharaoh is Cleopatra VII.
Smith next stars for Columbia in "Seven Pounds," a re-team with "Pursuit of Happyness" director Gabriele Muccino that Overbrook produced with Escape Artists.
As of right now, there is no target start date for the project, but we will keep an eye out for you.