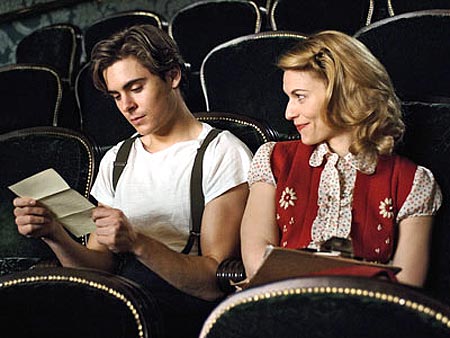 EW posted another one of their upcoming preview galleries, they included a new look at the Richard Linklater directed drama "Me and Orson Welles" which feature a look at Zack Efron (High School Musical) and Claire Danes.
Based on Robert Kaplow's novel of the same name, "Me and Orson Welles" tells the story of Samuels ( Zac Efron), a teenager who gets the chance to make his big break when he is hired to star in Orson Welles' production of Julius Caesar. Falling in love with a production assistant, he soon learns the horrible secret of show business.
The film which is yet to have its release date will be screened at the 2008 Toronto International Film Festival held from September 4 to 13.