Movie News
'Toy Story' 1, 2 and 3 getting extra dimension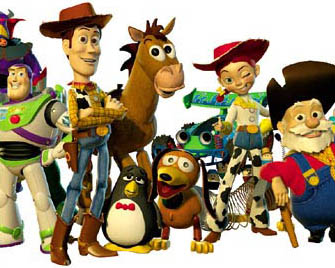 Walt Disney Studios has announced plans to convert Toy Story and Toy Story 2 for 3D presentation and that Toy Story 3 will also take advantage of the technology.
Toy Story 3D will appear in cinemas (at least American ones) on October 2, 2009. Toy Story 2 3D will follow on February 12, 2010. That's ahead of the release of the third film in the series, which is set for release on June 18, 2010.
John Lasseter said 'I am sure that this is going to be nothing short of fantastic and people are going to be blown away by the experience. With 'Toy Story 3' shaping up to be another great adventure for Buzz, Woody and the gang from Andy's room, we thought it would be great to let audiences experience the first two films all over again and in a brand new way. 3-D offers lots of great new possibilities for the art of animation and we will continue to use this new technology to tell our stories in the best possible way'.