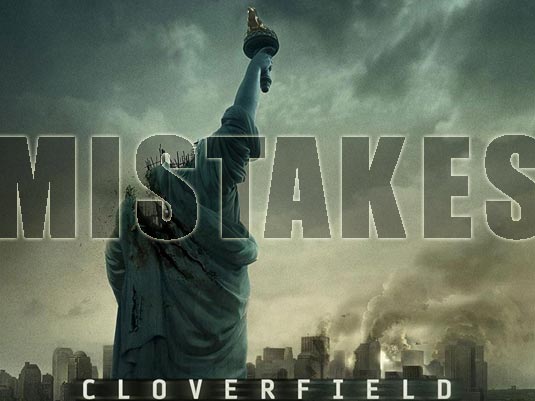 Movie Mistakes just posted the 10 worst movie mistakes of 2008:
Indiana Jones and the Kingdom of the Crystal Skull: 64 mistakes
Mamma Mia!: 44 mistakes
The Dark Knight: 43 mistakes
Twilight: 41 mistakes
High School Musical 3: Senior Year: 41 mistakes
Journey to the Center of the Earth (2008): 31 mistakes
Quantum of Solace: 23 mistakes
Get Smart: 22 mistakes
Step Brothers: 22 mistakes
Iron Man: 21 mistakes
Indiana Jones and the Kingdom of the Crystal Skull:
At the beginning when Indy is talking to Spalko, his hands keep alternating from being in his pockets to just resting at his sides between shots.
The Dark Knight
During Batman's interrogation of Joker, when he picks him up and slams him against the wall, for a very brief moment you can see the camera and the cameraman in the reflection of the mirror on the right…
Cloverfield
When he's walking in the subway, Rob's shirt has a dark triangle of sweat (and dirt) on the back. In one clip the triangle is barely visible and the shirt looks a lot cleaner than before. In the next clip, the triangle is very clear again.
[read more: Movie Mistakes]