Movie Trailers
2 GUNS Reveals First TV Spot With Denzel Washington & Mark Wahlberg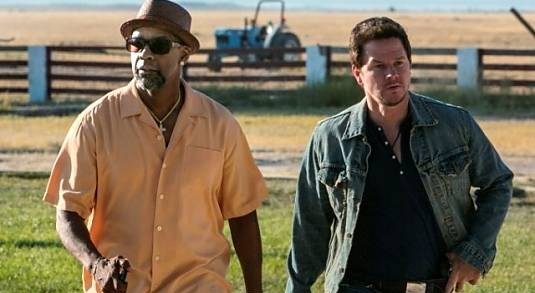 Ready for another explosive action thriller? Good, 'cause Baltasar Kormakur's upcoming 2 Guns definitely looks promising. You already saw the trailer, poster and pics from the movie, now it's time for us to share the very first TV spot and take another look at Denzel Washington and Mark Wahlberg. Head inside to check them out & let us know what you think! [jwplayer mediaid="158031″] Kormakur directs the pic from a script written by Blake Masters (and based on a graphic novel of the same name by Boom! Studios) which follows two operatives from competing bureaus who are forced on the run together. The best thing about this unlikely duo: neither knows that the other is an undercover federal agent!
For the past 12 months, DEA agent Bobby Trench and U.S. naval intelligence officer Marcus Stigman have been reluctantly attached at the hip. Working undercover as members of a narcotics syndicate, each man distrusts his partner as much as the criminals they have both been tasked to take down. When their attempt to infiltrate a Mexican drug cartel and recover millions goes haywire, Trench and Stigman are suddenly disavowed by their superiors. Now that everyone wants them in jail or in the ground, the only person they can count on is the other.
Starring Washington as Bobby, Wahlberg as Marcus, Paula Patton, Bill Paxton, Edward James Olmos, and James Marsden, 2 Guns is set to hit theaters on August 2nd, 2013. Looks good, or what?