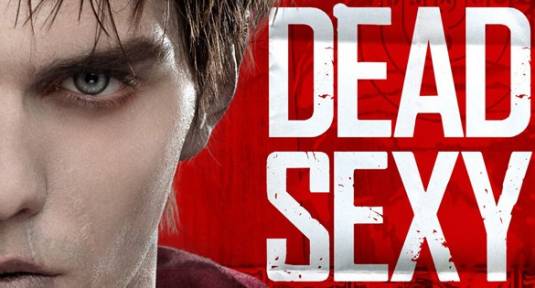 He was dead inside until he met her. Love means never having to say you're undead. Or, maybe: dead sexy? No, wait, read this: there's nothing hotter than a girl with brains. Man, what's wrong with all these posters? I have no idea, everything looks so…silly? What the hell – we're here to share five completely new posters for the upcoming horror-romance (imagine that!) Warm Bodies, which opens this February. Written and directed by Jonathan Levine, this romantic zombie comedy is based on Isaac Marion's novel of the same name, or, as they already describe it – it is a poignant tale about the power of human connection. Awww, so cute. Warm Bodies stars Nicholas Hoult, Teresa Palmer, Rob Corddry, John Malkovich, Analeigh Tipton, Dave Franco & Cory Hardrict and is set to open on February 1st, 2013.
After a zombie epidemic, R (a highly unusual zombie) encounters Julie (a human survivor), and rescues her from a zombie attack. Julie sees that R is different from the other zombies, and as the two form a special relationship in their struggle for survival, R becomes increasingly more human – setting off an exciting, romantic, and often comical chain of events that begins to transform the other zombies and maybe even the whole lifeless world.
Click on the posters for a better look, and let us know what you think about the movie so far!
If you haven't seen Warm Bodies trailer, check it out now! Follow FilmoFilia on Twitter and FilmoFilia on Facebook for the latest news and buzz.