Movie Posters
9 Harry Potter and The Deathly Hallows Character Posters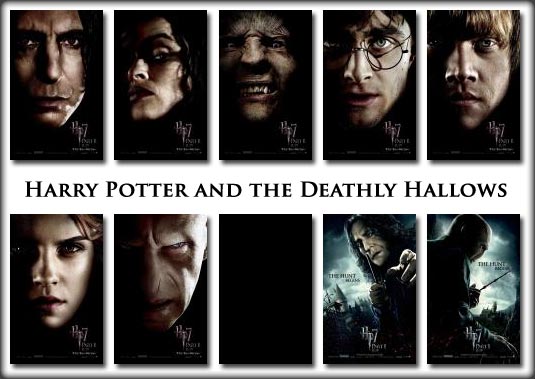 Today we have nine new character posters for Harry Potter and The Deathly Hallows – Part 1. The characters included are Lord Voldemort (Ralph Fiennes), Harry Potter (Daniel Radcliffe), Hermione Granger (Emma Watson), Ron Weasley (Rupert Grint), Severus Snape (Alan Rickman), Bellatrix Lestrange (Helena Bonham Carter) and Fenrir Greyback (Dave Legeno).
You can check out bigger versions of each by clicking them below
Harry Potter and the Deathly Hallows – Part 1 hits theaters in 2D, 3D and IMAX 3D theaters on November 19, 2010. You can get a look at 370 additional photosand posters from the movie in our gallery right here.

Lord Voldemort – Harry Potter and the Deathly Hallows: Part 1 Poster

Hermione Granger – Harry Potter and the Deathly Hallows: Part 1 Poster

Ron Weasley – Harry Potter and the Deathly Hallows: Part 1 Poster

Harry Potter – Harry Potter and the Deathly Hallows: Part 1 Poster

Fenrir Greyback – Harry Potter and the Deathly Hallows: Part 1 Poster

Bellatrix Lestrange – Harry Potter and the Deathly Hallows: Part 1 Poster

Severus Snape – Harry Potter and the Deathly Hallows: Part 1 Poster

Lord Voldemort – Harry Potter and the Deathly Hallows: Part 1 Poster

Severus Snape – Harry Potter and the Deathly Hallows: Part 1 Poster