Movie Photos
A GLIMPSE INSIDE THE MIND OF CHARLES SWAN III First Look and Release Date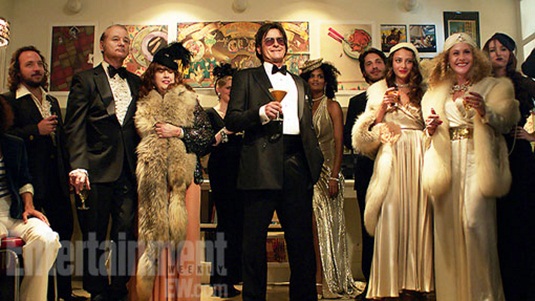 Roman Coppola is coming out, no doubt, with something extremely quirky and bizarre, his first film in over a decade, A Glimpse inside the Mind of Charles Swan III, absent from all the fall festival lineups. We learned today that new New York-based indie distributor, A24, has just snatched up the film, for a release in February 2013. Charlie Sheen has landed his first movie role since being fired from Two and a Half Men, portraying the title character, with an ensemble cast to kill for including Bill Murray, Jason Schwartzman, Mary Elizabeth Winstead, Patricia Arquette, Aubrey Plaza, Katheryn Winnick and more. Coppola says:
I am excited to work with A24, a new company with a lot of vitality who isn't afraid of trying something new and pushing the boundaries. Those are the type of people I'm drawn to. Their collective work demonstrates that they'll bring verve, energy and pizzazz to the release of the film. And the fact that they are named A24 after a road in Italy is appealing — that kind of playfulness and respect for those types of things is something I value.
Check out the first official images from the '70s set comedy above and below.
The film, set in a stylized Los Angeles, is a daring, playful comedy of lost love, friendship, revenge fantasies, and Brandy Alexanders. Charles (Charlie Sheen) is a successful graphic designer whose fame, money andcharm have provided him with a seemingly perfect life. When his true love, a perplexing beauty named Ivana, suddenly breaks off their relationship, Charles' life falls apart and he swirls into a downward spiral of doubt, confusion and reflection. With the support of his loyal intimates— Kirby (Jason Schwartzman), Saul (Bill Murray), and his sister, Izzy (Patricia Arquette) — he begins the hard road of self-evaluation to come to terms with a life without Ivana. The film begs the question: Is it possible to love and hate someone at the same time?
Source: EW