Movie News
Aaron Johnson Eyed For Lead In GODZILLA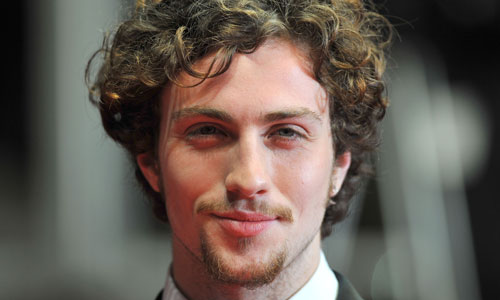 Day before yesterday we told you guys that Frank Darabont will be doing the final rewrite of the screenplay for the Gareth Edwards Godzilla reboot.
We also told you how the film's two original producers are being forced off the project, and a few names have been tossed around  for the lead role (Henry Cavill, Scoot McNairy, and Caleb Landry Jones), including Joseph Gordon-Levitt, who declined.
But now comes word that Legendary Pictures has its eye on Kick-Ass star Aaron Johnson to lead the project.
Besides the Kick-Ass franchise, Johnson has done some great work in other films as well, including playing John Lennon in Nowhere Boy and most recently he had an impressive turn in Joe Wright's ambitious, technically dazzling adaptation of Anna Karenina.
Based on the classic monster from Toho Co., Ltd. Godzilla is set to hit theaters on May 16th, 2014. It has been featured in more than 25 films, multiple television programs, video games and book series ever since.
The long-awaited movie remake is set to begin production in March in Hawaii in Vancouver, so we should hear more soon.
Stay tuned.
Source: Deadline