Movie News
Aaron Sorkin Officially Signed on to Adapt STEVE JOBS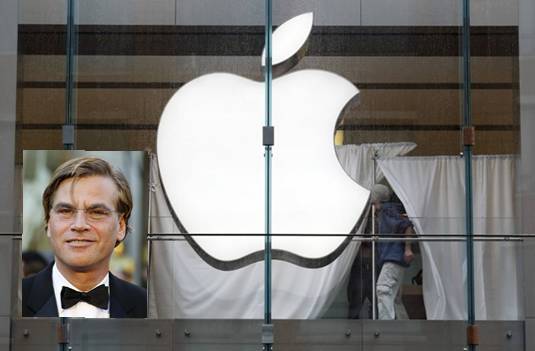 Well, Sony Pictures Entertainment and Columbia Pictures have officially announced on Tuesday that Academy Award-winning screenwriter, Aaron Sorkin, will adapt Steve Jobs, a feature film based on the best-selling biography of the legendary Apple co-founder by award-winning journalist Walter Isaacson, former CEO of CNN and managing editor of TIME. No doubt, thoroughly thumbs-up worthy news, despite earlier reports that Sorkin was being courted by Sony to write a biopic about Jobs. Just two days after Jobs died, Sony picked up the rights to the authorized biography of the late Apple tycoon written by Isaacson and published in October 2011; of course, the book became an instant international bestseller. On the other hand, Sorkin has done a fantastic job adapting 'The Accidental Billionaires,' Ben Mezrich's not-so-good story about the founding of Facebook, into The Social Network, so don't have doubts that he ever could to condense more than 600 pages worth of interviews with Jobs. Co-Chairman of Sony Pictures Entertainment, Amy Pascal, said in a statement:
'Steve Jobs' story is unique: he was one of the most revolutionary and influential men not just of our time but of all time. There is no writer working in Hollywood today who is more capable of capturing such an extraordinary life for the screen than Aaron Sorkin; in his hands, we're confident that the film will be everything that Jobs himself was: captivating, entertaining, and polarizing.
Mark Gordon, Scott Rudin and Guymon Casady are producing the biopic. It will be rather exciting to see who the studio ends up hiring to direct the movie, and who they will cast in the role of Jobs; rumors are that Noah Wyle and George Clooney are in the running to portray Jobs. Please keep in mind that the former Apple mogul is also the subject of another film simply titled Jobs starring Ashton Kutcher in the title role, which is already in production.