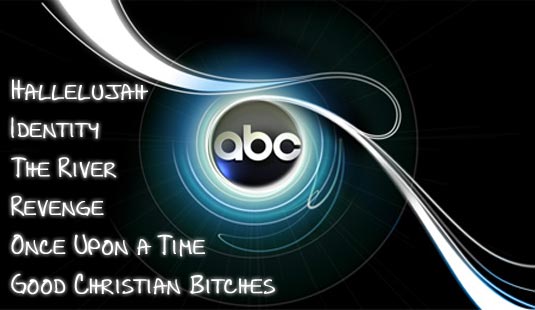 ABC's executives are picking up six drama pilots, including
Mark Cherry
's
Hallelujah, Mark Gordon
's
Identity
and
Once Upon a Time
,
Edward
Kitsis/Adam Horowitz
's
Lost
. Also on ABC's slate are
Oren Peli/Steven Spielberg
's
The River
, co-produced by DreamWorks TV,
Darren Star
's
Good Christian Bitches
and
Revenge
co-produced by Twilight producer
Temple Hill
. It looks like ABC is in the way to be good again, gathering ideas from producers who've led them to success in the past. "
Hallelujah
," gives the impression of being a small town version of Cherry's
Desperate Housewives
hit and ABC programming chief Paul Lee was quickly moved it with a pilot order. "Hallelujah" takes place in the town of Hallelujah, Tenn., which is seriously damaged by the forces of good and evil. Its fortunes change when a stranger comes to town, bringing justice, peace and possibility of keeping the faith and hope. "
Once Upon a Time
" is also a small town drama, centering on a woman with a troubled past who moves to Maine wanting to keep it secret only to find that her new home is a place where fairy tale magic just may be real. Creators/executive producers Kitsis & Horowitz recently wrote
TRON: Legacy
for Disney and are awaiting approval from Universal for
Ouija
script. "
Identity
," written by John Glenn, is based on an ITV Studio format and is an procedure action focused on an elite detective unit formed to combat the explosion of identity theft or a related crime. Glenn and Gordon are executive producing with Deb Spera and ITV's Paul Buccieri. "
The River
," is a horror drama in the pattern of Paranormal Activity about a family who travels to the deep Amazon to find and save their missing father. Peli is executive producer with his producing partner Jason Blum and DreamWorks TV's Darryl Frank and Justin Falvey. "
Revenge
," written by Mike Kelley, is a revisualization of Alexandre Dumas, pere's The Count of Monte Cristo, from a female viewpoint and chronicles the story of a strange young woman who comes to the Hamptons to revenge on the people who ruined her family life. And finally "
Good Christian Bitches
," written by Robert Harling based on the book by Kim Gatlin – wealthy Dallas neighborhood mixed with scandalous gossip, botox, and fraud. The project was one of Lee's first deals this season and arrived at ABC in September. Do any of these pilots sound interesting to you?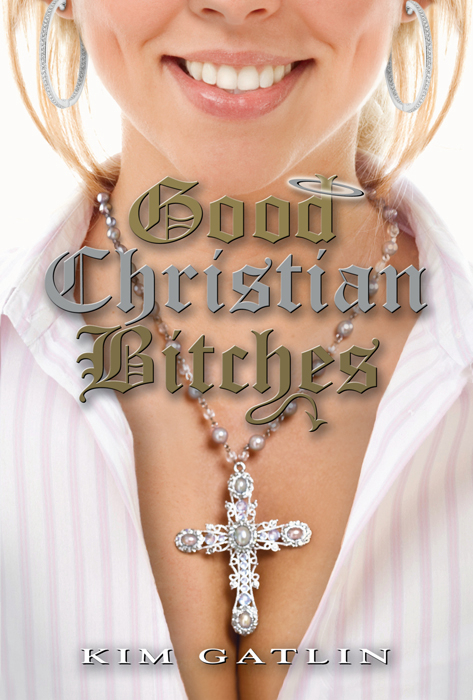 Good Christian Bitches