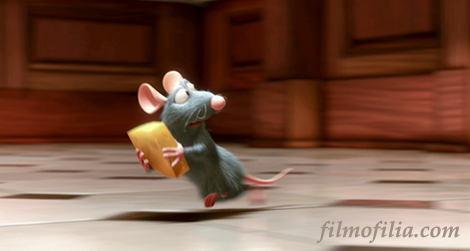 American Cinema Editors have announced 10 feature film nominations for the 58th annual ACE Eddie Awards, set for Feb. 16 at the Beverly Hilton, reports 'The Hollywood Reporter'. Among the nominees is Pixar's Darren Holmes for 'Ratatouille'
The other NOMINEES FOR 58TH ANNUAL ACE EDDIE AWARDS:
BEST EDITED FEATURE FILM (DRAMATIC):
The Bourne Ultimatum
Christopher Rouse, A.C.E.
Into the Wild
Jay Cassidy, A.C.E.
Michael Clayton
John Gilroy, A.C.E.
No Country for Old Men
Roderick Jaynes
There Will Be Blood
Dylan Tichenor, A.C.E.
BEST EDITED FEATURE FILM (COMEDY OR MUSICAL):
Hairspray
Michael Tronick, A.C.E.
Juno
Dana E. Glauberman
Pirates of the Caribbean: At Worlds End
Craig Wood & Stephen Rivkin, A.C.E.
Ratatouille
Darren Holmes, A.C.E.
Sweeney Todd: The Demon Barber of Fleet Street
Chris Lebenzon, A.C.E.