Movie News
Adam Sandler in Miguel Arteta's Fat Man?
Cedar Rapids helmer, Miguel Arteta, has revealed that he's considering directing a movie called Fat Man with Adam Sandler in a possible leading role.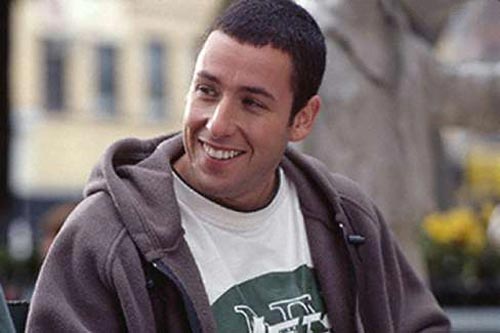 That's exactly what Arteta revealed while doing the press rounds at Sundance Film Festival, so take it as something quite interesting and, kind-of official! "I'd love to do a movie with Adam Sandler that… someone said he was flirting with? It's called 'Fat Man'. I don't know if you've heard about this? One of the main writers of The Simpsons wrote the script and it's amazing. He would play an 800lb guy who has a love affair between him and his nurse. And he's naked for the first half of the film… and it's very touching… and it's very funny," Arteta said, and added: "So, I hope he gets the gumption to do it, and maybe I get a crack at that, that would be amazing. Certainly, it would be not a movie you would forget anytime soon… and it's beautifully written. I don't know if that's meant to get out on the internet…" And now, even more details, because, according to Variety the movie will follow "…an 800-pound man who drops 600 pounds with the help of a nurse he finds more appealing than a Happy Meal. Script has dramatic overtones as the portly protagonist undergoes an emotional metamorphosis to rival the obvious physical changes. He's a bright but bitter and bed-ridden guy whose infatuation with the nurse prompts him to drop weight. As he sheds the pounds, the man faces a king-sized dilemma: What if she doesn't fall in love with him?" Col's Doug Belgrad is shepherding the project, which is already being fast-tracked to directors and could be in production next year. Until that happens, let us know what you think about the whole Fat Man thing!