Movie News
Alec Baldwin Will NOT Star in Rock of Ages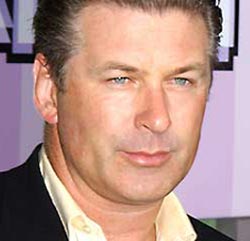 What a shame!
Alec Baldwin
will not star in the upcoming
Rock of Ages
musical, and I'm here to write about this project once again (unfortunately)! Lucky Baldwin, he saved himself from playing Dennis Dupree, the owner of the Bourbon Room, where much of the action takes place. Ok, maybe I'm just not a musical-fan, but I do admit that director
Adam Shankman
still has quite interesting cast on board… So far the project stars
Tom Cruise
as Stacee Jaxx, the arrogant and charming star at the top of his career.
Julianne Hough
stars as the leading female role, Sherrie "the girl who comes to Los Angeles looking for the dream."
Mary J. Blige
will play character named Justice, while
Paul Giamatti
was cast as the manager of Stacee Jax and his rock band
, Diego Gonzalez Boneta
will star as Drew Boley, a guitarist and singer described as the nicest aspiring rocker you'll find in the Bourbon Room.
Catherine Zeta-Jones
is on board to play a villain and
Malin Akerman
is set to star as Constance, "a journalist who plans to write an expose on the hard-partying rock star but ends up having a fling with him instead after they do a duet of Foreigner's I Want to Know What Love Is." Rock of Ages is set in the 1980s and filled with rock music from that decade (classic '80s tunes by Styx, REO Speedwagon, Journey, Pat Benatar, Twisted Sister, Poison and Whitesnake). Who knows, maybe Baldwin hates the 80's? Rock of Ages is set to open on June 15th, 2012. Stay tuned and start guessing – who will replace Baldwin?