A new poster (good size) for
Tim Burtons
"
Alice in Wonderland
" have been revealed featuring
Johnny Depp
as The Mad Hatter.
Synopsis:
On a golden afternoon, young Alice follows a White Rabbit, who disappears down a nearby rabbit hole. Quickly following him, she tumbles into the burrow – and enters the merry, topsy-turvy world of Wonderland! Memorable songs and whimsical escapades highlight Alice's journey, which culminates in a madcap encounter with the Queen of Hearts – and her army of playing cards! Alice in Wonderland will hit theaters March 5th, 2010, and co-stars 
Helena Bonham Carter, Anne Hathaway
,
Michael Sheen, Mia Wasikowska, Matt Lucas, Crispin Glover, Stephen Fry
and
Alan Rickman
.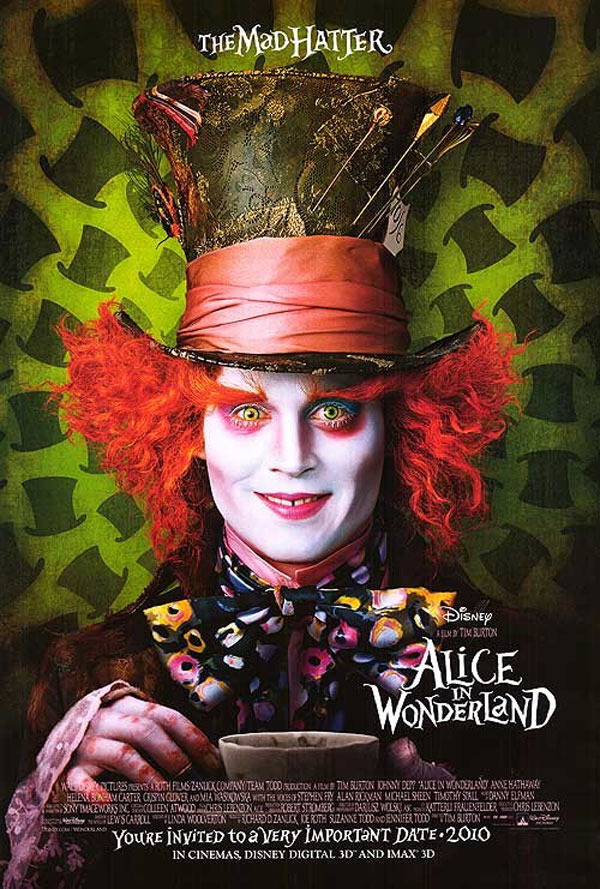 Alice In Wonderland poster