Movie News
AMERICAN HORROR STORY Adds Secret Circle Star to the Cast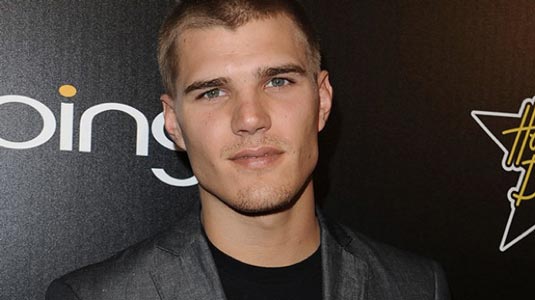 According to EW, The Secret Circle star, Chris Zylka will join the cast of the FX's American Horror Story. He will be playing a character named Daniel, who is the "Most Beautiful Boy in the World"… and also a deaf-mute. The Secret Circle may have ended its run on The CW but fans can rejoice that cast member has found a new TV gig. The actor told EW last night at The Amazing Spider-Man premiere (Zylka appears in the superhero film as well) that he finally could reveal he had landed the AHS job.
"Ryan Murphy, thank God, let me finally announce tonight that I will be a cast member on the second season of American Horror Story. It is a thrill, an honor, a challenge. Honestly, it was as big a thrill to book that show as it was to get a part in The Amazing Spider-Man. I cannot believe I will get to be in the same room as Jessica Lange, let alone work with her. I am a lucky, lucky guy. I, of course, cannot tell you who or what I am playing or anything about the story yet. Ryan only gave me the okay to say I was in the show. I'm not going to do anything to jeopardize that."
Sorry, no details on the role but he said he was looking forward to working with Jessica Lange, which could mean that Zylka will probably be a patient/employee of the institution for the criminally insane run by Lange's character in season 2. Start guessing, AHS fans! Zylka joins Lange, Joseph Fiennes, James Cromwell, Adam Levine, Chloe Sevigny, Lily Rabe, Sarah Paulson and Evan Peters in the second season of the hit series, which begins shooting this July for an October premiere.