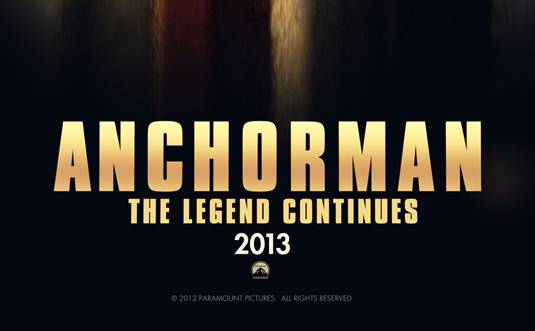 Not only do we get a teaser trailer for the long awaited Anchorman 2, now officially titled
Anchorman: The Legend Continues
, but Paramount Pictures has also released the first teaser poster for the movie which stars
Will Ferrell, Steve Carell
and
Paul Rudd
. Showing the slick shoes of Brick, Brian, Champion and Ronald, lined up in a row, a couple of the guys appear on only have one leg, and obviously, it looks like the official title is Anchorman: The Legend Continues. Director
Adam McKay
talked about how the teaser trailer came about:
Paramount came to us with the idea of the teaser and since we're writing the script it was a good chance to see the characters and hang out with the actors to inspire writing. All of the actors (Will Ferrell, Steve Carell, Paul Rudd and David Koechner) slipped right into character and they all looked amazing. Paul has a beard and we're thinking of keeping it. Kind of an Eddie Rabbit meets Serpico look.
However, this week, a teaser trailer is hitting theaters with screenings of The Dictator. It seems the sequel is set for a 2013 release. Check out the first teaser poster for Anchorman: The Legend Continues.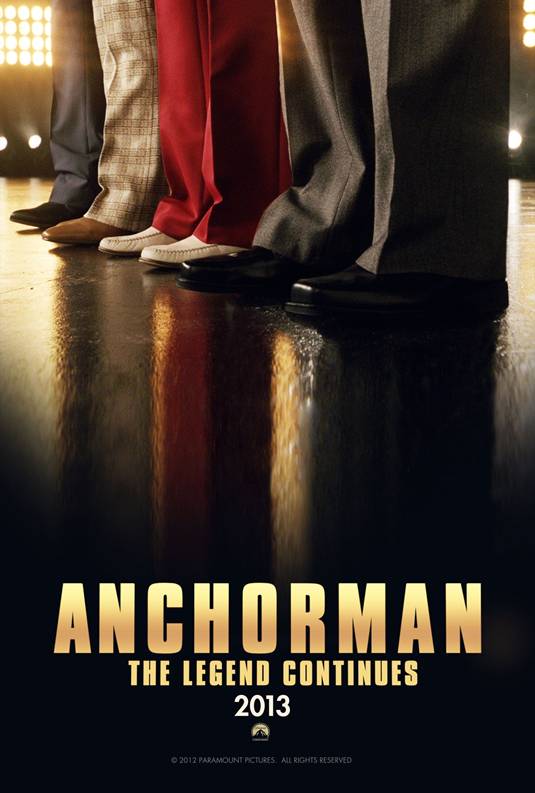 Source: 
Lebanese Cinema Movie Guide