Movie News
Angelina Jolie In Darren Aronofsky's Serena?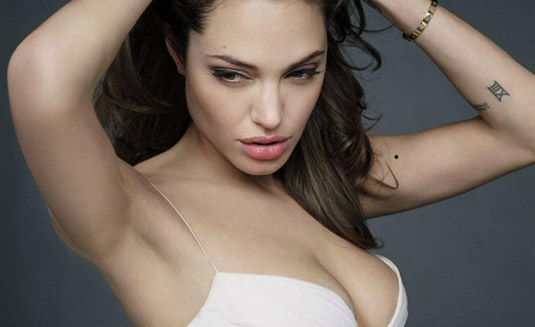 While
Angelina Jolie
is currently working very hard in Paris on her new movie
The Tourist
, press seems to be very ocupied with her new projects. The main speculation refers to the eventual role in
Wanted
sequel, but, as the rumors spread out, seems like
Gravity
is not on her list of priorities too. At least, not for now. Yeah, we are also wondering, what's up with all that sequels-euphoria lately? I mean, we all know she died at the end of the first film, right? Or is it going to be some kind of prequel? We still don't have an answer for this one, but we know that New York Magazine reported Angelina Jolie will not reprise her role as the highly trained assassin Fox in
Wanted 2
. Ok, we got that. But when it came to question "why not?", they said Jolie has opted instead to do
Alfonso Cuaron
's Gravity. On the other hand, Angelina's reps say the actress has passed on doing
Gravity
as well. The third side, Warner Bros. gave maybe the most amazing report to this magazine – that it hasn't been able to confirm whether
Gravity
is even set up at the studio. I must say that you're not the only one that got confused, we are too! And if you think that's the end, read this: Angelina Jolie and
Darren Aronofsky
are in discussions to adapt
Ron Rash
's 2008 novel
Serena: A Novel
. Read the official description from the book:
The year is 1929, and newlyweds George and Serena Pemberton travel from Boston to the North Carolina mountains where they plan to create a timber empire. Although George has already lived in the camp long enough to father an illegitimate child, Serena is new to the mountains — but she soon shows herself to be the equal of any man, overseeing crews, hunting rattle-snakes, even saving her husband's life in the wilderness. Together this lord and lady of the woodlands ruthlessly kill or vanquish all who fall out of favor. Yet when Serena learns that she will never bear a child, she sets out to murder the son George fathered without her. Mother and child begin a struggle for their lives, and when Serena suspects George is protecting his illegitimate family, the Pembertons' intense, passionate marriage starts to unravel as the story moves toward its shocking reckoning. Rash's masterful balance of violence and beauty yields a riveting novel that, at its core, tells of love both honored and betrayed.
It's not like we did'nt try to explaine the whole situation. Maybe the best thing for all of us is to wait Jolie decides what's best role for her. Knowing her, we can not expect some big mistakes…