Movie News
Anna Kendrick and John Francis Daley in Final Talks to Star in Comedy Rapture-Palooza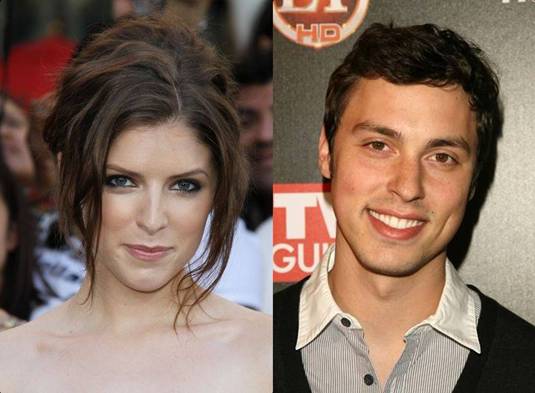 Do you know that
Anna Kendrick
and
John Francis Daley
are in final talks to join
Craig Robinson
in the post-apocalyptic sort-of-comedy
Rapture-Palooza
? Well, 
Rapture-Palooza
is one of ten micro budgeted genre films Lionsgate plans to make per year. The story is set a year after the Rapture and half the world's population has been sent out to the heaven spaceship. In between blood rainstorms and talking locusts and other fun post-religious apocalyptic events that religious folks are totally cool with letting the rest to suffer, main characters
Ben
and
Lindsey
are trying to run a sandwich shop. Matters cause a difficult situation became more awful when the Anti-Christ chooses Lindsay to be his new bride. Craig Robinson was previously signed on to play the Anti-Christ. The script was penned by Chris Matheson. He and Robinson also are exec producers. Commercial director
Paul Middleditch
is helming the flick. In spite of the inappropriate title the flick is apparently a comedic look at life in the fallout of a religious apocalypse, best illustrated as
Zombieland
meets
The Big Lebowski.
John Francis Daley, who will play the Ben's character, is best known for playing
Sam Weir
on the comedy drama
Freaks and Geeks
and his current role as psychologist Lance Sweets on the series Bones. Daley's got a successful screenwriting career since he co-wrote the script for the upcoming comedies
Horrible Bosses
and
Burt Wonderstone
. Last February he was signed up to co-write a remake of National Lampoon's
Vacation
. Anna Kendrick, as Lindsey,  is best known for her role of
Natalie Keener
in the film
Up in the Air
. Her other big-screen credits include the films
Rocket Science
and
Scott Pilgrim vs. the World
. She also stars in
The Twilight Saga
. Kendrick will next be seen opposite
Joseph Gordon-Levitt
and
Seth Rogen
in the cancer dramedy
50/50
. Check out trailers below. The third one belongs to movie similar to the Rapturepalooza concept. [youtube]http://www.youtube.com/watch?v=e7k6FwXJhNk[/youtube]
Up In The Air, trailer
[youtube]http://www.youtube.com/watch?v=D5HXCF-0z5A[/youtube]
Bones Season 5 Episode 3 – Part 2/5 – The Plain in the Prodigy
[youtube]http://www.youtube.com/watch?v=ehNFPShWTsg[/youtube]
Trailer – Jay and Seth vs. The Apocalypse