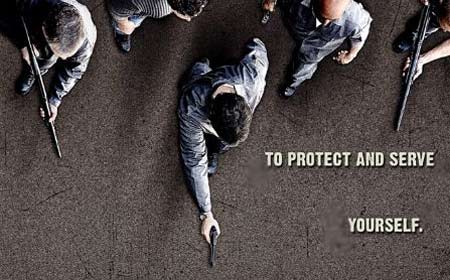 The first trailer for the upcoming action movie "Armored" has been released. The movie directed by Nimród Antal (Vacancy, Control) from the script by newbie writer James V. Simpson sees a guard for an armored truck company is coerced by his veteran coworkers to steal a truck containing $10 million.

"Armored" which stars Columbus Short (Death at a Funeral, Cadillac Records, Quarantine), Matt Dillon (Crash, Nothing But The Truth), Laurence Fishburne (The Last Full Measure, 21), Jean Reno (The Pink Panther 2, The Da Vinci Code, The Professional) Milo Ventimiglia, Amaury Nolasco, Skeet Ulrich and Fred Ward is set to hit theaters on September 18, 2009.

A crew of officers at an armored transport security firm risk their lives when they embark on the ultimate heist… against their own company. Armed with a seemingly fool-proof plan, the men plan on making off with a fortune with harm to none. But when an unexpected witness interferes, the plan quickly unravels and hell breaks loose; all bets are off and each man must fight to survive on a dog-eat-dog battleground made of steel.