Movie News
Atwell, Sewell, Dockery, Gambon and Rampling in BBC Drama RESTLESS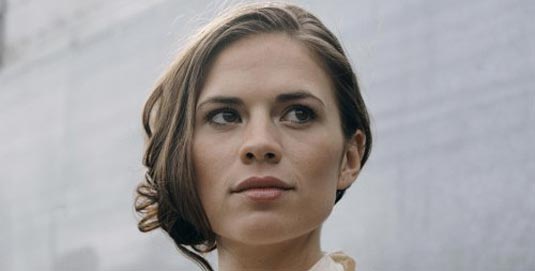 Yeah, I totally agree, this sounds like a serious project for BBC, so make sure you remember this title.
Restless
is an upcoming dramatic thriller with some awesome cast on board, which, at this moment includes
Hayley Atwell, Rufus Sewell, Michelle Dockery, Michael Gambon
and great
Charlotte Rampling
. Theater director
Edward Hall
is on board to direct Restless, an adaptation of the novel written by
William Boyd
, and in case you're not so familiar with the story, don't worry because we're here to give you that "drama – moment"! So, the whole thing is set in 1979, and will center on a young woman, played by Dockey, who discovers that her mother, played by Rampling, is a Russian emigré hired by the British secret service in 1939. Sounds familiar? As for the rest of the cast, we have Atwell as the younger version of Rampling, which logically means that we'll have a chance to watch some cool flashbacks to 1939. That will help us understand mother's side of the story: how she's hired by the secret service and well… what was it like to fall in love with the spymaster (Sewell's on board for that role). Thirty years later, the spy wants to resurface and has her daughter track down her former lover, played by Gambon. See? I told you this looks promising. This epic three hour production, will shoot this summer in South Africa and the U.K., and as usual, we'll keep an eye on it, so make sure you stay tuned!