Movie News
Aubrey Plaza, Mark Duplass and Jake Johnson in Safety Not Guaranteed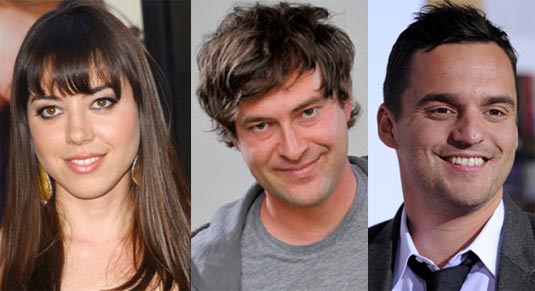 Aubrey Plaza, Mark Duplass and Jake Johnson will soon show us that safety is not guaranteed.
Just in case you have no idea what we're talking about, here's the thing – they are all set to star in the upcoming indie comedy, titled Safety Not Guaranteed. This comedy comes from director Colin Trevorrow, who is in charge for the script as well, and we must admit that it sounds quite interesting.
I'm sure that these names are familiar to you. Lovely Plaza is probably best known from Scott Pilgrim vs. The World, while Mark Duplass starred in Humpday and Jake Johnson in No Strings Attached.
In an interview, Johnson was so kind to share some details about this project, and here's what he had to say:
"It's the story of my character who is a writer for a magazine in Seattle that decides go….and get an interview with this guy and make fun of him a little bit. And I bring one of my interns, who's Aubrey, and it's kind of her story, meeting this guy and this guy's effect on us and it turns into its own little world. And Mark plays the guy the guy from the classified ad."
Production on Safety Not Guaranteed is set to begin next month.
Trevorrow is making his featuring debut on the indie movie while the Duplass brothers are on board to produce the picture.
Let us know what you thing about the Safety Not Guaranteed project, and stay tuned!