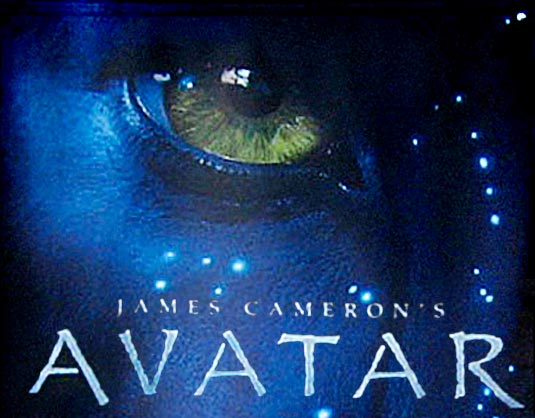 ComingSoon has just posted a photo of the "Avatar" banner that is now flying over the San Diego Convention Center and which gives us our first look at the face of a Na'vi alien from James Cameron's highly anticipated sci-fi epic.
The film tells the story of an ex-Marine, thrust unwillingly into an effort to settle and exploit an exotic planet rich in bio-diversity, who eventually crosses over to lead the indigenous race in a battle for survival.
Avatar, stars Sam Worthington, Zoe Saldana, Sigourney Weaver, Michelle Rodriguez, Giovanni Ribisi, Joel David Moore, CCH Pounder, Peter Mensah, Laz Alonso, Wes Studi, Stephen Lang and Matt Gerald, will be released nationwide on December 18th 2009.