The Orange British Academy Film Awards, Britain's answer to the Oscars, chosen by the 6,000 voting members of the British Academy of Film and Television, have been regarded as a barometer of who might win at the Oscars since they were brought forward by several weeks in 2001. Last night's prizes for Day-Lewis and Cotillard are significant pointers towards possible glory in Hollywood next month. Both of them, and Christie, have been nominated for Oscars.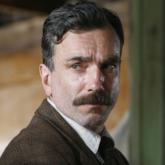 Daniel Day-Lewis, 50, hailed as the Laurence Olivier of his generation, boosted his chance of Oscar glory next month by winning the Best Actor award for his role as a tyrannical oil prospector in There Will be Blood. But Julie Christie, 66, left empty-handed, even though it was assumed widely that her portrayal of an Alzheimer's sufferer in Away From Her would earn her the Best Actress prize.
Instead, the award went to a 32-year-old French actress, Marion Cotillard, for her portrayal of Edith Piaf in La Vie en Rose. Critics had described Cotillard's depiction of the singer, from the age of 19 through to her harrowing death at 47, and her delivery of Non, Je Ne Regrette Rien, as "goosebump-inducing", but few had predicted her win because Baftas, Oscars and Golden Globes tend to relegate foreign films to their own categories.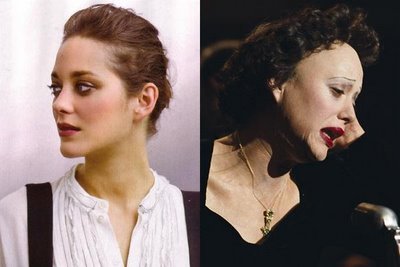 Keira Knightley's omission from the winners' list was among several disappointments for the makers of Atonement. Although the period drama about a doomed wartime romance won Best Film, as well as Production Design, it had been showered with 14 nominations, including Best British Film, Director, Adapted Screenplay, Music, Cinematography, Editing, Sound, Costume Design, and Make-up and Hair.
Bafta believed that it was the first time a French actress had won. Although Audrey Tautou was nominated for Amélie in 2002, she did not win.
McAvoy lost out to Day-Lewis, who was singled out for his towering performance, hailed by one critic as the greatest that he had seen.
Day-Lewis, said that there had been some fantastic English films this year, adding: "I am quite pleased to be part of the circus . . . because it is a good year."
The Best Director prize went to the Hollywood film-maker Joel Coen who, with his brother Ethan, directed No Country for Old Men. Javier Bardem received the Best
Supporting Actor award.
The winners:
The Academy Fellowship Anthony Hopkins
Outstanding British Contribution to Cinema Barry Wilkinson
Best Film Atonement
Best British Film This is England
Carl Foreman Award for special achievement by a British director, writer or Producer for their first feature film Matt Greenhalgh (writer) for Control
Director No Country for Old Men – Joel Coen/Ethan Coen
Original Screenplay Juno
Adapted screenplay The Diving Bell and the Butterfly
Film not in the English Language The Lives of Others
Animated Film Ratatouille
Leading Actor Daniel Day-Lewis – There Will Be Blood
Leading Actress Marion Cotillard – La Vie en Rose
Supporting Actor Javier Bardem – No Country for Old Men
Supporting Actress Tilda Swinton – Michael Clayton
Music La Vie en Rose
Cinematography No Country for Old Men
Editing The Bourne Ultimatum
Production Design Atonement
Costume Design La Vie en Rose
Sound The Bourne Ultimatum
Special Visual Effects The Golden Compass
Make Up & Hair La Vie en Rose
Short Animation The Pearce Sisters
Short Film Dog Altogether
The Orange Rising Star Award (voted for by the public) Shia LaBeouf