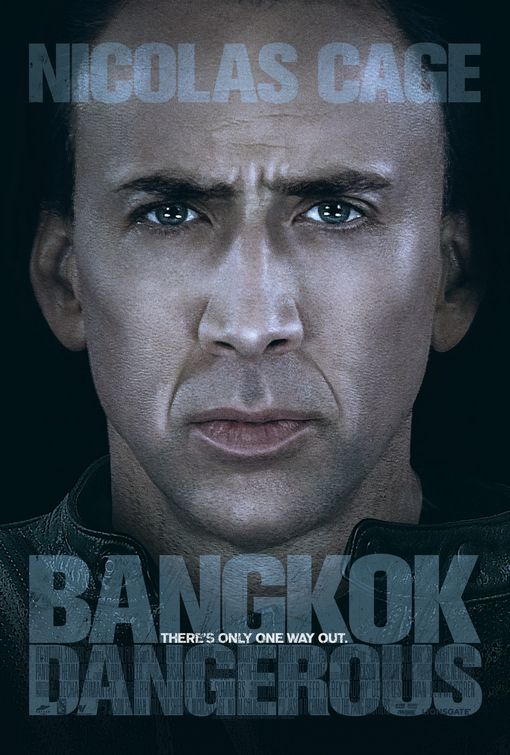 The official trailer of the Pang brothers remake "
Bangkok Dangerous
" has revealed along with its poster online.
Directed by brothers
Oxide Pang Chun
and
Danny Pang
, the films picks up the story of a loner assassin who goes to Bangkok, Thailand, to do some assignment and find himself falls in love with a local girl. "Bangkok Dangerous" is set to arrive in theaters on August 22, 2008.
Writers
: Jason Richman (screenplay), Oxide Pang Chun (1999 film)
Starring
:
Nicolas Cage, James With, Charlie Yeung, Philip Waley, Shahkrit Yamnarm