Movie News
Ben Affleck in Talks for the Role of Tom Buchanan in Baz Luhrmann's The Great Gatsby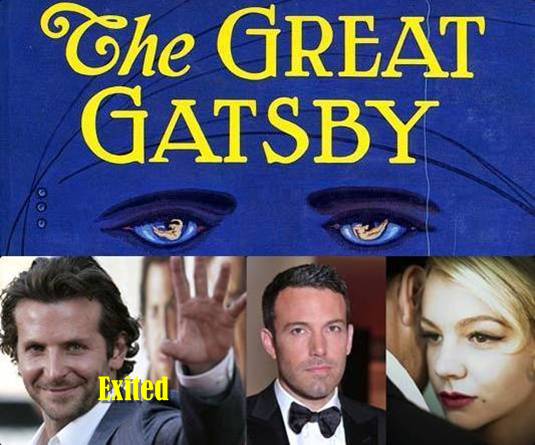 Ben Affleck is about to join Leonardo DiCaprio, Carey Mulligan and Tobey Maguire in Baz Luhrmann's 3D adaptation of The Great Gatsby, Deadline reported Thursday.
Affleck is expected to play Tom Buchanan (that Bradley Cooper pitched himself last month) in the movie based on the F. Scott Fitzgerald's literary classic of the same name.
Tom Buchanan was originally played by Bruce Dern in the 1974 film. He is the husband of Daisy, who will be played by British actress Carey Mulligan in the new movie to be filmed Down Under in Sydney.
Tom Buchanan is Daisy's husband, a tycoon and racist who cheats on her with Myrtle but who also grows jealous when the titular Gatsby reveals his love for her.
DiCaprio will star as lead character Jay Gatsby, originally portrayed by Robert Redford.
The film will join up Australian director Luhrmann and DiCaprio, marking their first collaboration since 1996 Romeo + Juliet.
The Warner Bros. project is to be filmed at Sydney's Fox Studio's making it the first live-action 3D movie done in the state of New South Wales, according to earlier reports.
Shooting for the new feature is expected to begin in August and last 17 weeks.
Head of state Kristina Keneally said in a statement:
This comes at a excellent time for Australia's film diligence. Australia was plotting to be bringing up the rear global filmmaking due to the passionate Aussie dough – place austerely, this is a huge win. … 'The Fantastic Gatsby' will be a boon for the NSW film diligence, above all given Baz Luhrmann's commitment to maximising use of local cast, crew and visual equipment expertise."
Luhrmann has always made his films stylish and visually extravagant — I'm sure he felt 3D was just the next logical step for him.
Just check out The Great Gatsby Trailer 1974.
[youtube]http://www.youtube.com/watch?v=rTQvDCYY5E8[/youtube]
Source: Deadline