Movie News
Berlin Replies to Iran's Complaint About Jafar Panahi's Silver Bear Award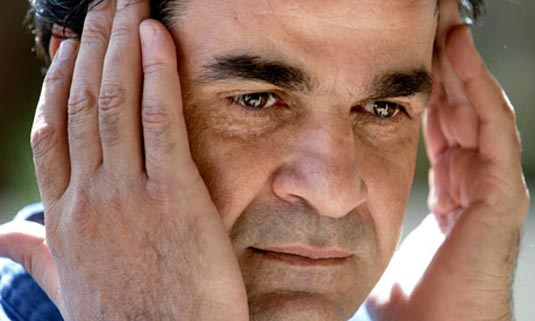 The 63rd Berlin International Film Festival is over. We have the winners, also looks that everybody out there had a lot of fun, some great deals were made as well, so now… what? Now, let's protest!
Iranian film director Jafar Panahi won a Silver Bear for Best Script for his latest movie Closed Curtain but Iran has complained to the organizers for awarding a prize to the celebrated director, who remains under house arrest in the Islamic republic.
Closed Curtain is Panahi's second film since his 20-year ban on filmmaking after his 2011 film This Is Not a Film.
Secretly shot at Panahi's own beachfront villa on the Caspian Sea, it centers a screenwriter on the run for owning a dog deemed unclean by the authorities, and a young woman evading the police after a night out at the beach.
In other words, the movie is a multi-layered portrayal of how restrictions on Panahi's work and movement have brought on depression and even thoughts of suicide.
And, it all started with that little Silver Bear statue…
First, Iranian cinema chief and deputy culture minister Javad Shamaqdari said:
"We have protested to the Berlin film festival organizers. We believe that the Berlin fest organizers should correct their behavior. Everyone knows that making a film and sending it outside the country needs permission. Making these films is illegal, but so far the Islamic republic has shown patience towards such illegal acts."
Now, comes the short answer from The Berlin Film Festival:
"We would very much regret if the screening will have any legal consequences for the filmmakers".
What a mess! But it's actually sad that we're talking not just about Jafar Panahi, his movies, and his life, but also – more than a dozen Iranian directors and actors who have been arrested and accused of propaganda against the regime. Keep in mind that many have also been jailed or prevented from leaving the country.
At the end of this report, let us share one great thought that comes from Panahi's fellow dissident and regular collaborator Kambuzia Partovi who, by the way, accepted the award on behalf of himself and Panahi:
"It is impossible to stop a thinker and a poet. Their thoughts bear fruit everywhere."
http://www.youtube.com/watch?v=Uax5tK3f13Y