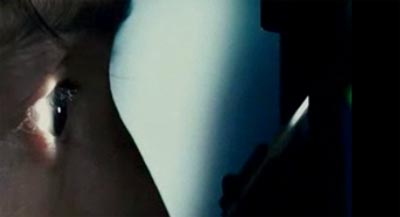 '
Blindness
,' based on the bestselling 1998 novel by
Nobel Prize
-winning Portuguese writer
José Saramago
is an allegory about the fragile state of civil society and the human spirit. "Blindness" is narrated by
Danny Glover
, a late addition to the film,
Fernando Meirelles
said, because the director wanted to weave Saramago's actual prose and reflections into the action, adapted from the novel to the screen by screenwriter
Don McKellar
. Although Saramago's book was published 10 years ago, it was not for lack of trying that the film adaptation took so long to wend its way to the screen. By his own account, Saramago declined to sell rights to the book for years, turning away a host of suitors, including the
Weinsteins, Whoopi Goldberg
and actor
García Bernal
, who ended up co-starring in the film.
The author has said at various times that he resisted because it's a violent book about social degradation and rape, and he didn't want it given the typical Hollywood horror treatment.
Meirelles convinced Saramago only after his producer and screenwriter traveled to the Canary Islands and spent two days with the novelist discussing the potential of a new visual allegory about the fragility of civilization.
Julianne Moore
plays an ophthalmologist's wife who ends up as the last survivor with sight in a city racked by a sudden onset of mass vision loss. Julianne Moore's character's husband, played by
Mark Ruffalo
, is an eye doctor who is one of the earliest to be infected with the epidemic known as "white blindness." In an exclusive first look provided by Miramax Films, we see Ruffalo's character examine "patient zero" (
Yusuke Iseya
), the first carrier of the inexplicable epidemic. He is accompanied by his frustrated wife (
Yoshino Kimura
) who is forced to guide her suddenly helpless husband. As the epidemic spreads, and those with sight begin to prey on the sightless, Moore's and Ruffalo's characters travel to a state-mandated quarantine through an unnamed capital city reduced to savagery. Once inside a gravely mismanaged government containment facility, the two encounter Gael García Bernal, a former barman and current "king of dormitory 3." Fernando Meirelles' third film, after his heralded 2002 thriller "
City of God
" and 2005's "
The Constant Gardener
," landed the coveted opening night slot at the 61st annual festival on the French Croisette starting Wednesday.