Movie News
Brad Pitt in THE GRAY MAN Directed by James Gray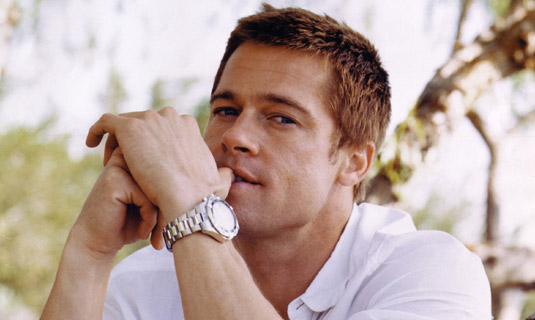 So,
Brad Pitt
is blond, and when you're blond then it's easy to become gray, right? Oh, man, is this the dumbest way to start one report, or what? I should get some sleep, or get fired, or something like that. Anyway, you're here because you've learned that
Brad Pitt
will star in some movie, and I'm here to tell you that's true. So let's keep this strictly professional, ok? Brad Pitt is now attached to star in the upcoming adaptation of
Mark Greaney
's thriller novel
The Gray Man
. Of course, Hollywood's favorite guy is going to star as the lead – Court Gentry, known as The Gray Man, a legend in the covert realm, moving silently from job to job, accomplishing the impossible, and then fading away. And he always hits his target. But there are forces more lethal than Gentry in the world. And in their eyes, Gentry has just outlived his usefulness. Now, he is going to prove that for him, there's no gray area between killing for a living-and killing to stay alive. This is the synopsis part for the first book, so don't get too excited about it. I mean, we're talking about something fresh here, and we still have no idea what
Adam Cozad
, who is in charge for the script, will actually do with the story. After all, he's a man behind that
Jack Ryan
reboot, so… On the other hand, The Gray Man will be directed by
James Gray
. And, it's always great to have
Gray
on board to direct something titled The Gray Man, right? So, anyone interested in this one?