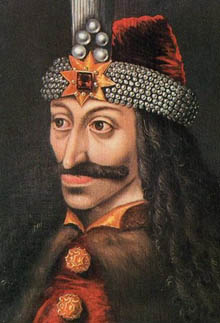 Summit Entertainment, the studio behind the "Twilight" franchise, is developing Dracula movie titled "
Vlad
." Summit bought "Vlad" awhile ago, and was putting it together quietly.
Brad Pitt
and his Plan B Entertainment partner
Dede Gardner
will produce the project The new movie is based on Vlad the Impaler, the man behind the Dracula myth. It will focus on Dracula as a young prince. The script for the movie about Vlad the Impaler is written by actor
Charlie Hunnam
("Sons of Anarchy," "Queer As Folk").
Anthony Mandler
, music video director and photographer, is currently in negotiations to direct the movie. Mandler directed 10 of Rhianna's videos as well as other videos for the Killers and Eminem. This would be his feature directing debut.