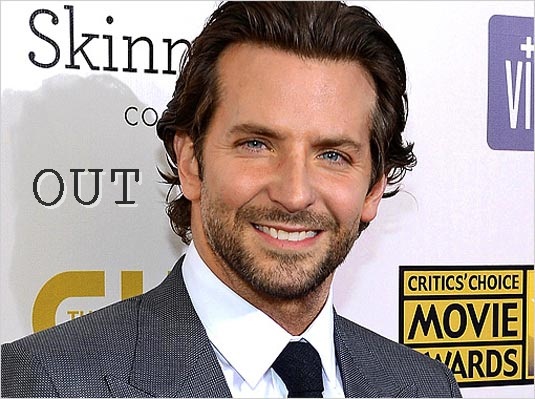 Bradley Cooper who was recently stepping in to save the day and replace Jude Law in Gavin O'Connor's Western, Jane Got a Gun, has also dropped out of the 'what-the-hell-is-going-on' project that is well into production. The troubled Western has lost one director, Lynne Ramsey, and three leading men: Michael Fassbender, Law and now Cooper has bailed as well. Plus, Joel Edgerton has changed roles during the casting shuffle. Cooper has offered this statement:
Regretfully, due to date conflicts between the film I am currently shooting for David O Russell and Jane Got A Gun, I am unable to join Natalie, Joel, Noah and Gavin on this truly exciting project. I was really looking forward to being a part of it and hope to work with each and every one in the future.
He was to play the leader of a gang that comes to kill a man (Noah Emmerich) who returns home to his wife (Natalie Portman) riddled with bullet wounds and barely alive. She is ultimately forced to reach out to an ex-lover (Edgerton) and ask if he will help defend her farm. Joseph Gordon-Levitt, Tobey Maguire and Tom Hiddleston are reportedly a short wish list of replacements. Also starring Rodrigo Santoro, River Shields, Kristen Rakes, Jacob Browne, Jane Got a Gun filming is currently under way in New Mexico.