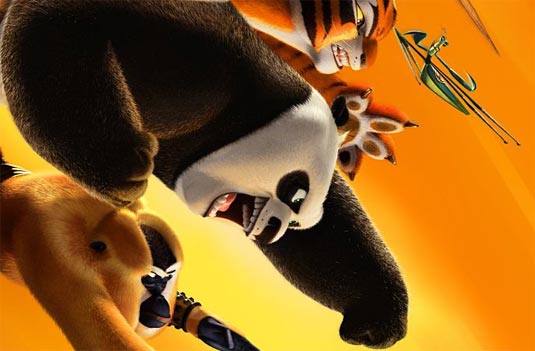 Check out the new poster for the upcoming Kung Fu Panda 2 the animated movie and set to be in 3D.
The sequel to the movie will focus on Po (Jack Black), Master Shifu (Dustin Hoffman), Master Tigress (Angelina Jolie) and the rest of the Furious Five will join forces with The Soothsayer (Michelle Yeoh), Master Skunkman (James Woods), Master Croc (Jean-Claude Van Damme), and Master Thunder Rhino (Victor Garber) on their quest defeat Lord Shen (Gary Oldman). Lord Shen possesses a deadly weapon that can destroy Kung Fu forever and it will be up to Po, and the Furious Five, and their new friends to stop this new weapon. But first Po will have to confront his long-last past.
The movie will be directed by Jennifer Yuh Nelson, head of story on Kung Fu Panda from the script by Jonathan Aibel and Glenn Berger.
The movie titled Kung Fu Panda: The Kaboom of Doom opens May 27, 2011

Kung Fu Panda 2 Poster