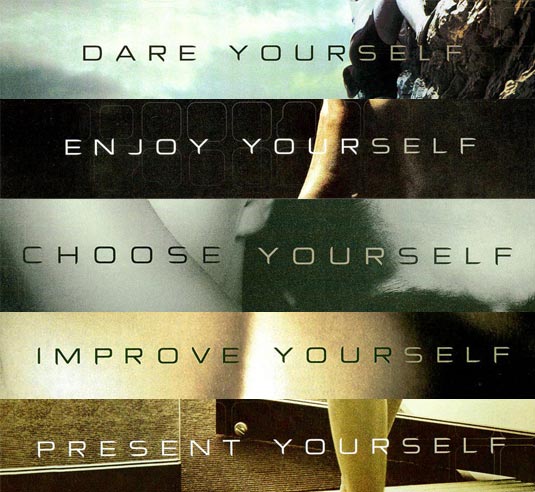 Today we have five new posters for sci-fi thriller "
Surrogates
," which is based on a graphic novel of the same name stars
Bruce Willis
,
Radha Mitchell
and former Bond girl
Rosamund Pike
. The posters focuses on the surrogates and the fictional company and culture that's made them so popular. A science-fiction mystery set in a future world where people stay at home all day and send out robotic versions of themselves ("the "surrogates" of the title) to do just about everything, the adaptation of Rob Venditti and Brett Weldele's graphic novel stars Bruce Willis as a detective tasked with investigating the bizarre serial killings of these synthetic stand-ins. Disney has been extremely coy about the marketing for the film, with viral websites and publicity events providing the lion's share of promotion, and now we have a new poster that popped up on ScreenRant that continues that trend. If you haven't yet, check out the
Virtual Self ARG
site and pick out your own perfect outdoor robot ambassador, who can run your errands whilst you eat in bed."Surrogates" is scheduled to hit theaters September 25, 2009.
The film, directed by Jonathan Mostow (Terminator 3: Rise of the Machines), also stars  James Francis Ginty, Boris Kodjoe and Ving Rhames.
What do you think about the new posters?