Movie News
Breck Eisner to Direct The Last Witch Hunter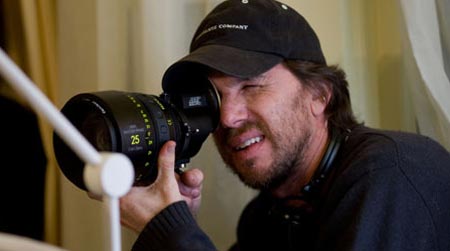 Sahara director, Breck Eisner is in talks to direct project titled The Last Witch Hunter.
This is the upcoming project set up in Summit Entertainment, and as you already guess, they have plans to make the whole thing into a new franchise (once the Twilight is over, of course). Check out the rest of this report to find out why.
Based on the screenplay by Cory Goodman, the protagonist is one of the last remaining witch hunters, a breed that keeps the population of witches and warlocks in check. They are about to repopulate in a major way unless he can stop them.
And, according to the latest reports "person close to the production has said that Vin Diesel has expressed interest in the lead role, but casting choices are still a ways off". Vin Diesel? Yeah, yeah, that's right, but consider that as one huge rumor at the moment!
We also learned that Timur Bekmambetov will produce Witch Hunter, so it definitely sounds promising.
Eisner is still attached to remakes of Escape from New York and Flash Gordon, so at this moment, we have no idea which movie will come next. But one thing is for sure, we'll keep an eye on The Last Witch Hunter, so stay tuned!