Movie News
'Burn After Reading' Coming in September 12th, 2008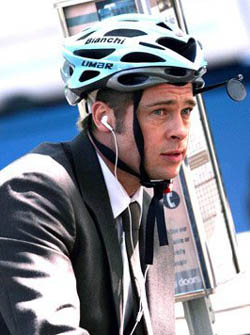 'Burn After Reading' will be open on Friday, September 12th.
Joel and Ethan Coen, Academy Award-winning directors of this year's Best Picture Oscar winner 'No Country for Old Men', are writers, producers, and directors of Focus Features and Working Title Films' 'Burn After Reading'.
The film stars Academy Award winner George Clooney, two-time Academy Award nominee John Malkovich, Academy Award winner Frances McDormand, Academy Award nominee Brad Pitt, and Academy Award winner Tilda Swinton.
Sounds promising.
John Malkovich plays an ousted CIA official whose memoir accidentally falls into the hands of two unwise D.C. gym employees intent on exploiting their find. Tilda Swinton, plays the wife of Malkovich's character.
Source: ComingSoon.net