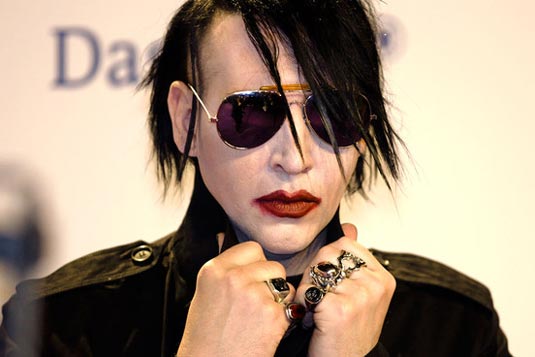 This is going to be a short one, because the only thing we have about this project is a message from Twitter that goes like this: "Wrong Cops (Chapter 1) starring Marilyn Manson!"
But, if you're Manson's fans, I guess you already like the sound of this message, and I'm sure you can't wait to see what the hell Quentin Dupieux has on his mind for his next short film.
At this moment we're not quite sure whether the real title of Dupieux' movie is Wrong Cops or simply Wrong, but the good thing is that the 13-minute shorty will also star Jen Nikolaisen.
As for Manson, this news is no surprise, we already enjoyed in his roles in projects like Party Monster, Jawbreaker and Lost Highway.
Unfortunately, details on the Wrong are still a total mystery. But, let's not forget that Dupieux is a man behind that Rubber movie, so everything is possible. Let's just hope no angry tire is going to be involved this time.
The short film is to be shown at Cannes Directors' Fortnight which runs from May 17 – 27. With every new detail on this one – we'll be back, so stay tuned!