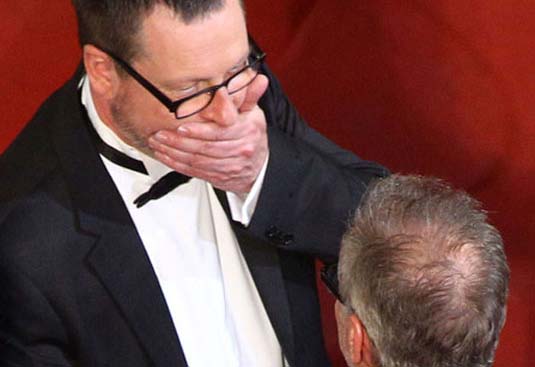 Cannes Film Festival runs from May 15-27, but you already know that, right? You also know that you should never (ever!) mess with the festival's organizers, especially not with the festival artistic director Thierry Fremaux.
Yeah, you already know what we're talking about – Lars von Trier's sympathies "with Hitler a little bit". That's why, two years ago he was declared persona non grata by Cannes' board…
But, now comes the word that Melancholia director was declared persona non grata just for 2011 and was never declared persona non grata forever! In other words – our favourite director is back on the Croisette!
With his upcoming Nymphomaniac movie? Hm, we're not so sure about that…
This "welcome-back" update comes straight from the above mentioned Fremaux, but when he was asked about Nymphomaniac, he revealed:
"We didn't see his film because it wasn't ready. The day he has a film ready in time for Cannes we will talk about him again."
A few months ago producers revealed that Von Trier's latest movie about a self-diagnosed nymphomaniac who recounts her erotic experiences to the man who saved her after a beating (yep, that's the synopsis part) wouldn't be ready in time to submit.
But the good thing is that, according to the latest reports, those close to von Trier say (or at least – think) he will be back at the Palais in the not so distant future.
Or, as they say – Lars is Cannes and Cannes is Lars. They were made for each other!
We share that feeling, stay tuned for more updates!