Movie News
Chloe Moretz and Haley Bennett Top Contenders to Lead CARRIE Remake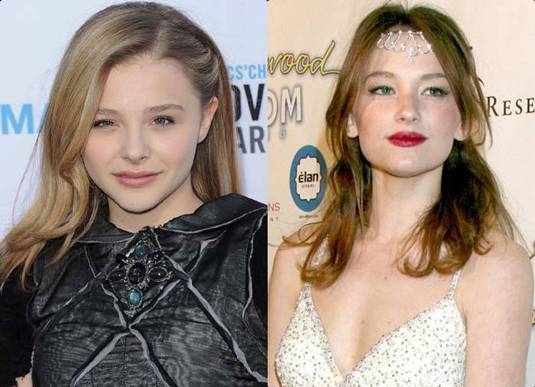 Kimberly Peirce's new take on Stephen King's Carrie has already received its fair share of criticism from its naysayers, some of it runs that there's a more faithful take on the source material to be made. May be it admittedly deserved in order to distinguish the film from Brian De Palma's classic adaptation.
However, new take on King's bestselling horror novel is at the casting stage now, and the frontrunners for the title role would be Chloe Moretz (Hugo), and Haley Bennett (Terrence Malick's Lawles).
Shailene Woodley passed on an offer to take the title role. Dakota Fanning, Lily Collins and Emily Browning have been previously considered for the lead as well, but Moretz and Bennett are the 'main contenders' for the part.
Furthermore, Boys Don't Cry director, Peirce has reportedly 'approached' Jodie Foster and is 'interested in' Julianne Moore for the role of Carrie's overbearing mother.
The screenplay was written by Roberto Aguirre-Sacasa (Glee).
The original Carrie starred Sissy Spacek as the haunted high-school teen and a then-unknown John Travolta.
More information when the casting is confirmed.
As of now, read the synopsis for King's novel:
Carrie White may have been unfashionable and unpopular, but she had a gift. Carrie could make things move by concentrating on them. A candle would fall. A door would lock. This was her power and her sin. Then, an act of kindness, as spontaneous as the vicious taunts of her classmates, offered Carrie a chance to be a normal and go to her senior prom. But another act–of ferocious cruelty–turned her gift into a weapon of horror and destruction that her classmates would never forget.