Movie News
Christopher Lee Confirmed for The Hobbit, David Tennant Rumored
Christopher Lee
will return for
The Hobbit
! Anyone surprised?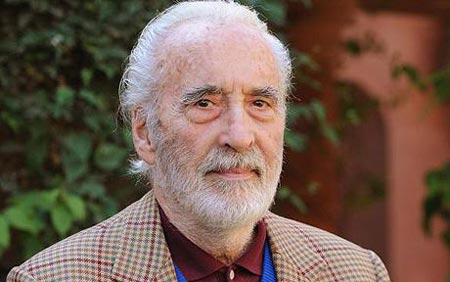 Guess not, since this week a number of
Lord of the Rings
stars have confirmed they will be reprising their roles for the forthcoming prequel –
Ian McKellen
and
Andy Serkis
are returning as Gandalf and Gollum, while
Elijah Wood
is making a comeback as Frodo Baggins. But, that's not all! We're here to add another name to this casting list because
David Tennant
is also being rumored to join this quite ambitious project… So, this comes straight from the official site of Christopher Lee: "Slowly but surely, Peter Jackson has managed to secure the return of the majority of the major stars from The Lord of the Rings franchise for his soon to be shooting prequel, based on
J.R.R. Tolkien
's
The Hobbit
. Sir Christopher Lee had been in talks to reprise his role as the wizard Saruman and it now looks certain, providing that he is in good health, that he will be appearing in the movie." We could call that official. On the other hand, it looks like David Tennant will be involved in the film as well. He's been linked to the role of Bilbo Baggins until Martin Freeman was confirmed for the part. In an interview with MTV Tennant previously said: "I'm a bit tall, aren't I? I know they do things with CGI now, but I'm 6'1′. Hobbits are little. I do have quite hairy toes, though." But now Tennant is rumored to be playing Thranduil the Elvenking. At the end let us remind you that
The Hobbit: Part 1
hits theaters on December 19th, 2012, while "Part 2" comes out in December 2013. Don't worry, we'll keep you updated, so make sure you stay tuned!